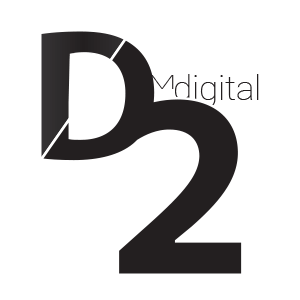 Digital Marketing Service Agency
All E-marketing in ONE place
We perform complete tasks for creating a site, from designing, defining site development, domain registration, hosting services, SEO optimization, to setting up a site on an online network, advertising a site and advertising on Google and Facebook.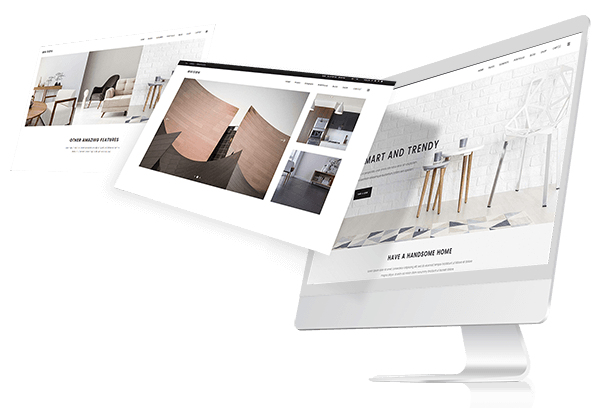 About
FB is arguably one of the best online marketing platforms. With more than two billion people using FB it's no wonder why  is such an effective advertising  tool for businesses.
Why is FB important for your business
According to an eMarketer study, 96% of social media marketers consider FB the most effective social media advertising platform.
In the past years, social media advertising has grown into a highly popular marketing channel. That's because it's one of the most effective paid advertising channels, helping to get new leads and turn them into paying customers.
It's never too late
FB Ads work both for B2C and B2B companies, and there are so many success stories that show more than 5x increases in marketing results after advertising on FB.
If you think it's too late to jump on the FB Ads wagon, don't worry. There's a continuous growth both in terms of new FB users and advertising opportunities.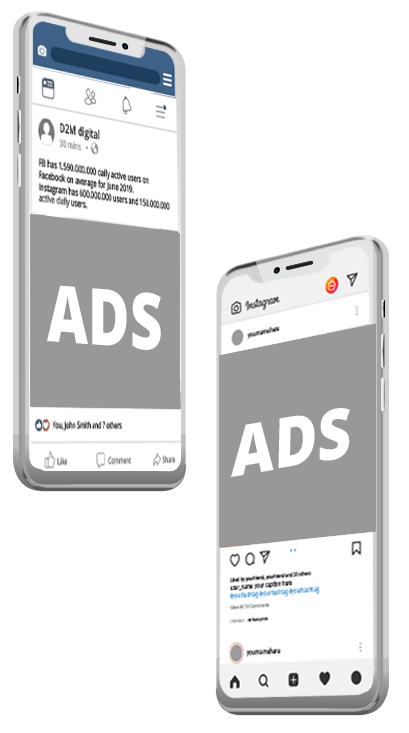 About
IG has over one billion users an it can be a strong visual marketing channel for your brand and an opportunity to build a following that helps grow your B2B business.
More interactions per number of followers
According to TrackMaven's research, B2B companies experience their largest engagement ratios on IG—meaning that of the major social sites.
Why you should advertise your product?
Not only does IG promote engagement through commenting, but it hosts text, photos, and videos directly on the platform so your followers don't have to click elsewhere to see the content.
130 million IG accounts tap on a shopping post to learn more about products every month.
Instagram now has more than 2 million monthly advertisers and 25 million business profiles.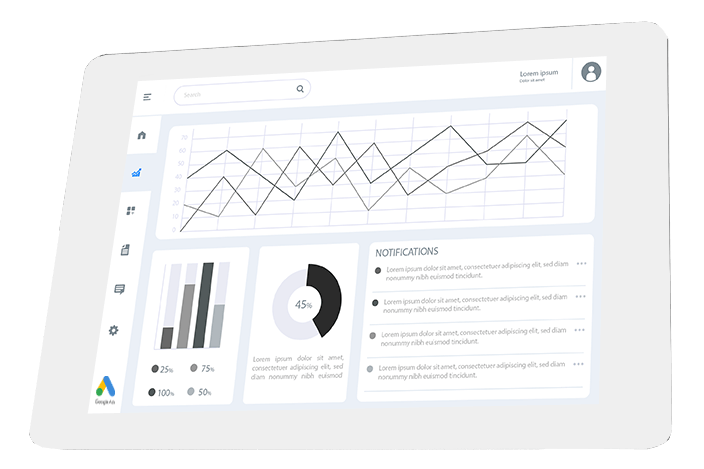 Google Adwords campaigns
Millions of users use Google ads, which represent the most important segment of Google corporation financing, and Google AdWords is their most important marketing product. Google AdWords is an advertising system that represents a set of analytics, statistics, and ranking. Advertising through Google AdWords implies a paid ad system, a click through rate, a budget, and an exact location targeting location where your ad appears only for the keyword / phrase you choose …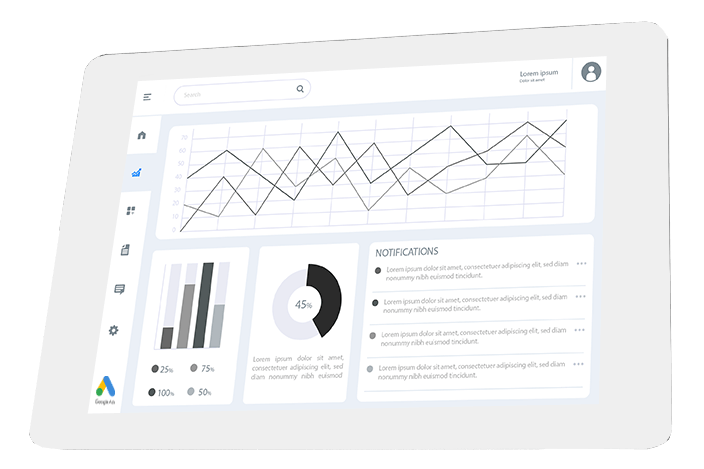 About
We create professional, highly-functional websites for online promotion of all activities at the same time adapted to your needs and the kind of work you want to present on the website.  We cover from representational websites to e-shops, multilingual sites, Integrated Payment Gateway, SEO etc…
Responsive Design
All responsive and mobile-friendly, your online store will appear beautiful and functional when accessed through as smartphones, tablets, iPads and other electronic gadgets.
Is Responsive Design A Ranking Factor?
Google has stated multiple times that responsive design is their preferred mobile configuration, leading many to speculate that responsive sites might get a rankings boost.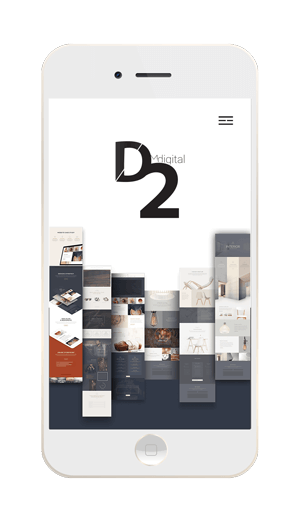 Subscribe Our Newsletter.
There is nothing permanent except change.  "Heraclitus"